Quick Website Support and Maintenance
Quick Website Support and Maintenance
What is important here in this online world of high competition is that website should be updated. Great websites require updates, testing, tracking and website maintenance services. Regular website maintenance plays a crucial role in your business success!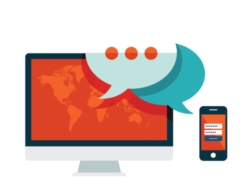 Our website maintenance services include
Product changes and additions
Updates to calendar or events
Adding forms and/or external links
Content edits and SEO improvements
Adding new or removing out-of-date web pages
Adding photos, images, logos, graphics, PDFs, videos, etc.
Security vulnerability updates
Upgrading your CMS or plugins
Reworking outdated components
Adding new pages or sections to your website
Add breaking news or upcoming events
Shopping cart product updates and ecommerce functionality improvements
Our team manage up your site by including new functionalities. We provide expertise for your time to time regular requirements (such as ongoing changes, enhancements, and regular or on-demand backups etc.) to ensure optimal performance of websites at all time.
Tell us about your project
Let Us Help You to Get Your Business Online and Grow it with Passion.